1.After buying the strawberry seeds, place them in the freezer for 2 weeks. This will improve the percentage of seeds that will germinate, when you plant them. Freezing stimulates the natural process of the seed going through the winter months and will help jump start the strawberry seeds when you plant them.
2.Prepare your seed tray. The soil should be an inch deep. A mixture of peat moss and organic rich soil is just right to start the strawberries.
3.Sprinkle the seeds over the damp soil mixture and add a light dusting of peat moss over the top. The meat moss should completely cover the strawberry seeds, but not too thick.
4.Keep the seeds moist and in direct sunlight. The strawberry seeds can take 2-3 weeks to germinate. Once the strawberry plants have sprouted,wait for the 3rd true leaves to transplant into bigger containers.
5.When the 3rd leaves have appeared, you will want to transplant the strawberry plants into larger pots. If weather permits, the plants can be planted right outside. Continue to care for the plants, keeping it well drained and moist and providing slightly alkaline soil.
6.If strawberry flowers appear in its first year, pick all flowers off the plant. This will insure the plant is established well, before producing fruit. After the strawberry plant has gone through its first winter, it will be ready to produce fruit the next summer.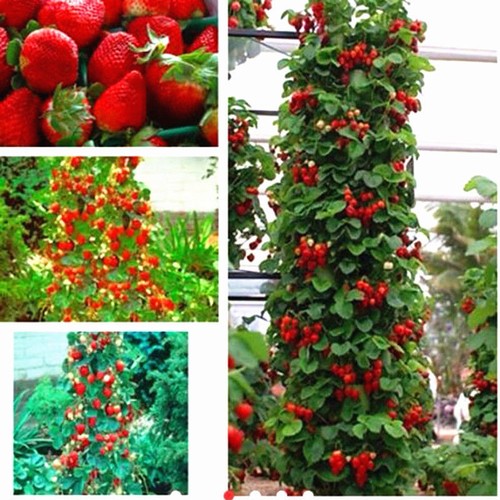 Quantity: 100pcs per package Seeds: Climbing strawberry Four season strawberry Strawberry cultivation methods: 1, Ready to soil loose, breathable 2, Seed above Cover the seed diameter of 3-5 times the soil, 3, Keep the soil moist. 4, Can not be watered too much Days to Maturity: About 90 Days Seedlings Distance : 10*15 cm Growing Temperature: 15-35 C Sowing Temperature: 20-25 C Package include: 1 x 100 Seeds Climbing strawberry Seed Note: Due to improper climate, cultivation, soil conditions, affect the germination percentage of plants is At your Own Risk Grow the seeds in loose and fertile soil, often dig, weed as well as give organic fertilizer. Grow in warm and humid condition.
Some links on this site do not appear in google chrome-to see the links affected switch over to firefox
Seascape was released by the University of California breeding program in 1992. This day-neutral has been highly successful for north eastern growers for summer and fall production. The plants have the potential to be the most productive of any day-neutral. The berries are large, firm and have good flavor when picked ripe from the plant. Seascape is considered by our customers to have the best flavor of any of our everbearers.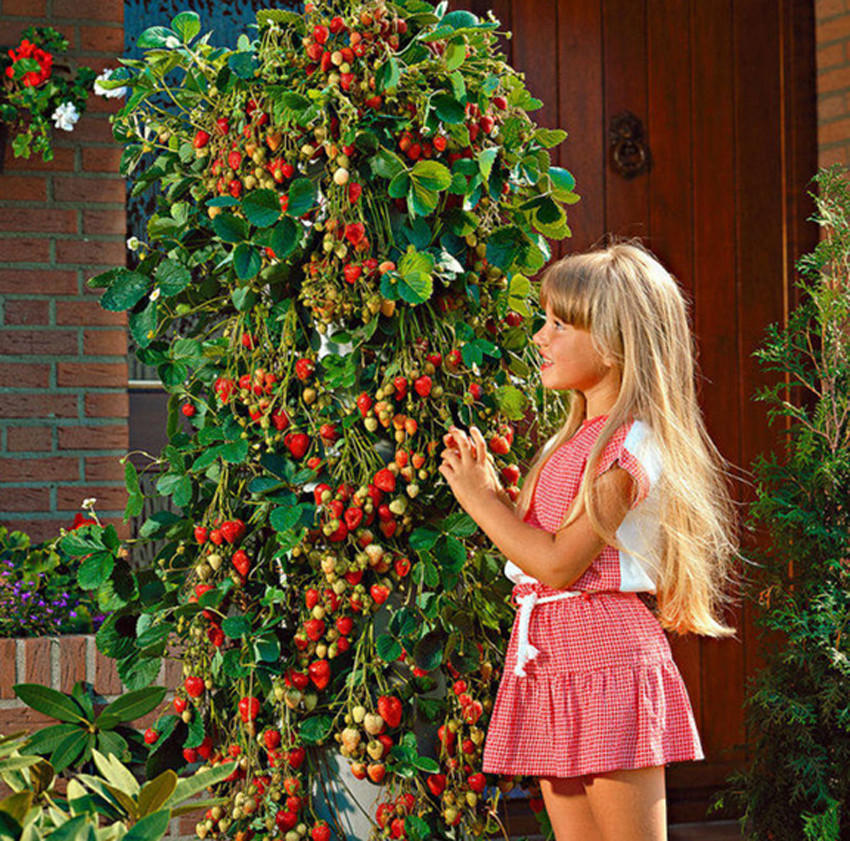 More to explore :Fruit Plant Seeds,Fruit Seeds Indiana OTHER Plant Seeds & Bulbs,Strawberry Seeds Indiana OTHER Plant Seeds & Bulbs,Tree Fruit Plant Seeds,Climbing Perennial Flower & Plant Seeds,Strawberry Fruits,Alpine Strawberry Fruit Plant Seeds,Passiflora Vine & Climbing Plant Seeds,Tropical Fruit Plant Seeds,Lemon Tree Fruit Plant Seeds