SATSUMA MANDARIN ORANGE
EASY, FAST GROWING EDIBLE LANDSCAPING TREE.
SWEET, JUICY DELIGHTFUL FRUIT. APPEARANCE
AND FLAVOR ARE VERY CLOSE TO THE SWEET
TASTE OF A TANGERINE ONLY BETTER.
A CHRISTMAS FAVORITE. DECEMBER IS HARVEST TIME.
EAT FRESH, SQUEEZE AND DRINK THE JUICE OR USE
TO FLAVOR CAKES, CANDY, HAM, TURKEY, CHICKEN,
RICE. THERE ARE SO MANY GREAT THINGS THEY
WILL ADD ZESTFUL FLAVOR TO. THEY GO VERY WELL
WITH CHOCOLATE, PECANS AND WALNUTS TOO.
APPROXIMATELY 3 TO 6 INCH TALL TREES.
SHIPPED BARE ROOT.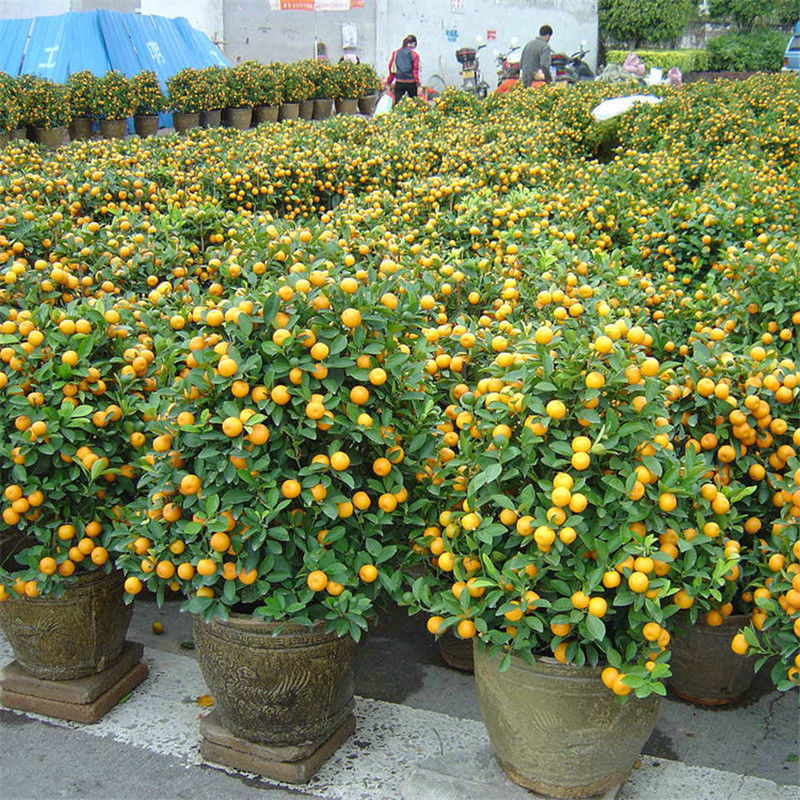 Some links on this site do not appear in google chrome-to see the links affected switch over to firefox


Live Citrus Tree /Self pollinating/fruit bearing age Approx. 3 Feet Tall or taller from the soil line & trunked You are in for a big surprise when you grow this lemon. Ponderosa lemons can weigh up to TWO pounds each. Wow...that's one big lemon. You can make a whole lemon pie with just one of these lemons. Depending on the size of the pie, you might even squeeze 2 pies out of it !!! At the very least, this is a fun lemon to grow. It's great for making lemon aid too. This offer is for one live, healthy, PONDEROSA LEMON tree is of fruiting age. The fruit is large and has a bumpy skin. Just brushing up against this fruit will release the fragrant scent. Ahhhhh, it does smell so good!!!
GENERAL INFORMATION:
The Ponderosa Lemon is a citrus hybrid of a lemon and a citron.
Ponderosa lemon trees are medium growing and reach a height
of 12 to 24 feet at maturity. The leaves are evergreen and lemon
scented. New growth is purple tinged, as are the flowers. It has
larger than average citrus flowers, and bears fruit throughout the
year. Pruning is required to train as a bush. It bears extra large fruit
that have a thick and bumpy rind. They look similar to a citron but,
they taste like a lemon. The fruits may be left on the tree for many
months after they've ripened without a drop in the fruits' quality.
In addition, like citron, Ponderosa lemon trees can flower and bear
fruit at the same time, further adding to the visual appeal. While the
fruit are larger than that of a normal lemon, they have the same flavor
and acidity. As such, the fruit can be used in place of true lemons.
There is enough juice for several lemon pies in just one large Ponderosa lemon, and they can replace lemons measure for measure in recipes.
,,,,,,,