These plants may look beautiful in these pictures but there is just no substitute for the real thing!!

Egrow 100 Pcs/Pack Univalve Geranium Seeds Perennial Flower Pelargonium Seeds for Indoor Room - $1.99
Retail Price: $4.99
You Save: $3.00

Egrow 100Pcs Plantain Lily Flower Seeds Green Yellow Hosta Plants Seeds Garden Perennial Plant - $2.99
Retail Price: $4.99
You Save: $2.00

Egrow 200pcs Japanese Egret Flowers Seeds White Egret Orchid Seeds Radiata Rare White Orchid - $1.99
Retail Price: $4.99
You Save: $3.00

100Pcs Aster Seeds Aster Bonsai Flower Seeds Rainbow Chrysanthemum Seeds Annual Home Garden - $1.99
Retail Price: $4.99
You Save: $3.00

Jujube Seeds Real Exotic Fruit Seeds Organic Easy Grow Perennial Plant (30-Pack)

Pomegranate Seeds Delicious Fruit Seeds Home Garden Plant (20-Pack)

Egrow 20pcs/Bag Sementes Orchid Seeds Rare Flower Orchid Seeds For Home Garden Plants - $1.99
Retail Price: $4.99
You Save: $3.00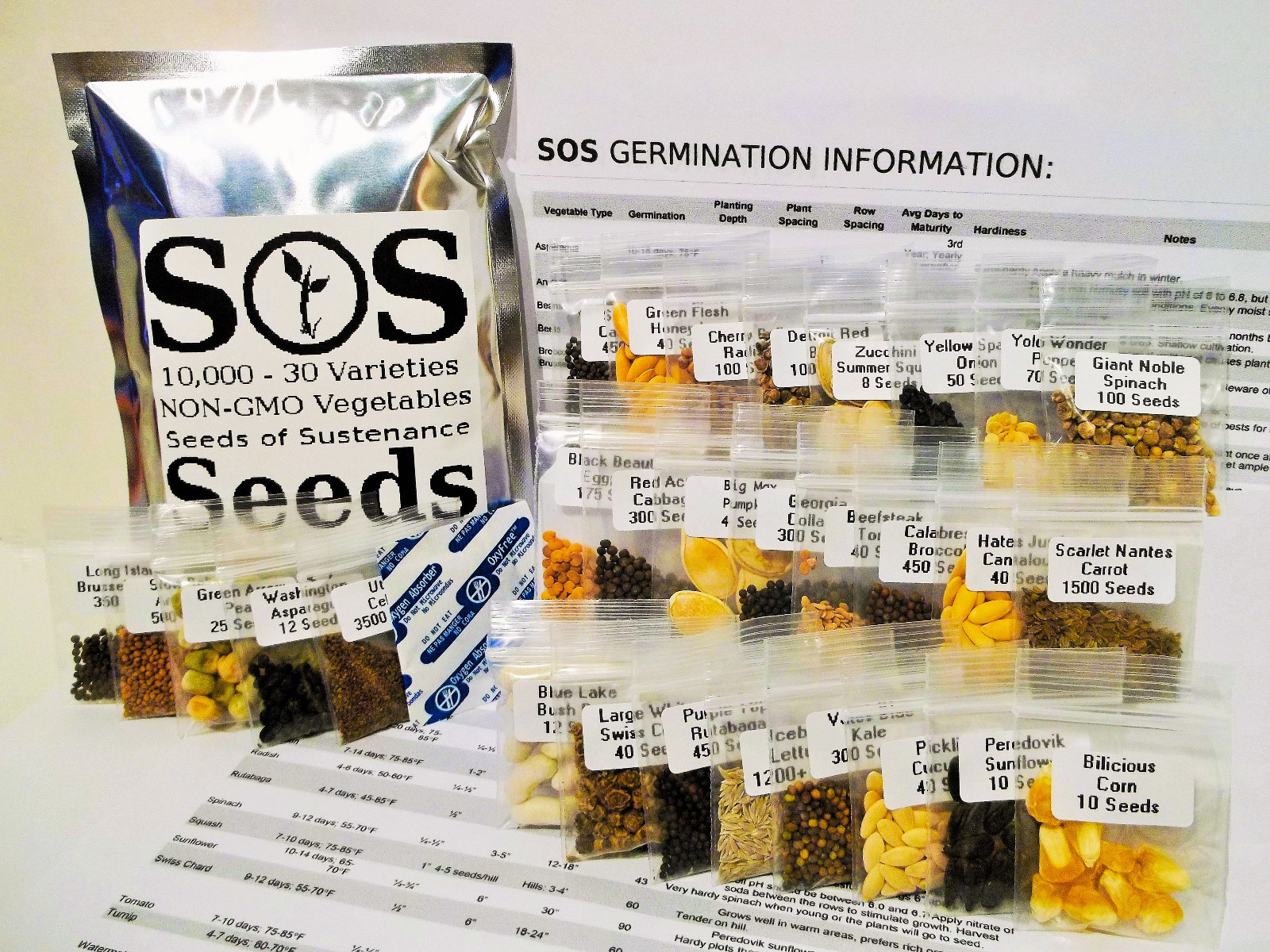 Genuine (S.O.S.) Seeds of Sustenance™ 10,200 Seed / 30 Vegetable Variety Pack All strains are all Natural Open Pollinated NON-GMO Heirloom Varieties. SOS packs are designed like time capsules with heavy duty mylar and an oxygen absorber. Each strain is packed into a mylar bag then all 30 mylar bags are put into an even larger stand up mylar bag. The picture shows each strain in a clear bag but we have since upgraded to each strain in an individual mylar bag so they last even longer. You can put these in your freezer and most of the strains will last 50+ years if left frozen. If kept in your basement, they are viable for about 15 years. Germination decreases with time. Includes many expensive strains such as Asparagus, Yolo Wonder Pepper and Big Max Pumpkin! These Retail for $39.99 in most gardening stores and are worth over $59.95 if you consider that you would have to buy at least 30 of the $1.99 packs at walmart, lowes or home depot to even come close to the amount of seeds in this S.O.S. pack. 100% MADE IN THE USA All of our SOS seed pack consist of seeds are 99.9% pure with 93-98% germination rates depending on variety. Celery, Utah 52-70 - 3,500+ Seeds Beans, Blue Lake 274 - 12 Seeds Lettuce, Iceberg - 1200+ Seeds Broccoli, Calabrese - 450+ Seeds Tomato, Beefsteak - 56 Seeds Cantaloupe, Hale's Best Jumbo - 40 Seeds Cauliflower, Snowball Y Improved - 450+ Seeds Collards, Georgia Southern - 300+ Seeds Carrot, Scarlet Nantes - 1,500+ Seeds Cabbage, Red Acre - 300+ Seeds Peas, Green Arrow - 25 Seeds Brussels Sprouts, Long Island Improved - 100 Seeds Cucumber, Boston Pickling - 40 Seeds Eggplant, Black Beauty - 175+ Seeds Asparagus, Mary Washington - 12 Seeds Melon, Green Flesh Honeydew - 40 Seeds Beet, Detroit Dark Red - 100+ Seeds Kale, Blue Scotch Curled - 300+ Seeds Onion, Yellow Sweet Spanish - 50 Seeds Pumpkin, Big Max - 4 Seeds Arugula, Slow Bolt - 500+ Seeds Corn, Bilicious -10 Seeds Spinach, Giant Nobel - 100+ Seeds Squash, Black Beauty - 8 Seeds Radish, Cherry Belle - 100+ Seeds Sunflower, Peredovik - 10 Seeds Swiss Chard, Large White Rib - 40+ Seeds Pepper, Sweet Yolo Wonder - 70 Seeds Watermelon, Crimson Sweet - 12 Seeds Rutabaga, American Purple Top - 450+ Seeds That Totals Over 10,200 Seeds! Germination information included with instructions. All S.O.S. Seeds were open-pollinated to preserve the plant's genetic variation! This ensures that your crop will be able to produce seeds of it's own! You will never have to buy seeds again for your children or future generations!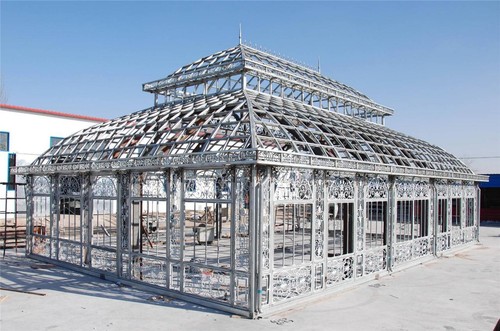 If you really enjoy beautiful outdoor architecture
then click this image to see a lot of very beautiful
and very expensive Gazebos and Victorian Style Greenhouses-

this particular Gazebo is priced at around 225,000.00

Imagine this in your backyard or in your local city park!!

Egrow 200pcs/Bag Mosaic Mint Seeds Vegetable Seeds Balcony Potted Peppermint Aromatic Plant Seeds Absorb Formaldehyde - $1.99
Retail Price: $4.99
You Save: $3.00

Egrow 50Pcs/Pack Da hlia Flower Seeds Beautiful Tropical Outdoor Decoration Bonsai Plants Seeds - $2.99
Retail Price: $4.99
You Save: $2.00

Green Egrow Finger Limes Citrus Orange Seeds Garden Fruit Tree Seeds (60-Pack)

Rainbow Rose Seeds Rare Flower Perennial Potted Rose Plant Seeds DIY Garden Seeds (200-Pack)


Egrow 50Pcs/Pack Passiflora Incarnata Seeds Home Garden Plants Passion Fruit Flower Bonsai Seeds - $1.99
Retail Price: $4.99
You Save: $3.00

Egrow 10 Kinds Mixed Vegetable Seeds Real Green Non-gmo Organic Vegetable Seeds Edible Planting - $6.99
Retail Price: $9.99
You Save: $3.00

Aloe Seeds Garden Vegetable Fruit Bonsai Plant Asparagus Seeds (500-Pack)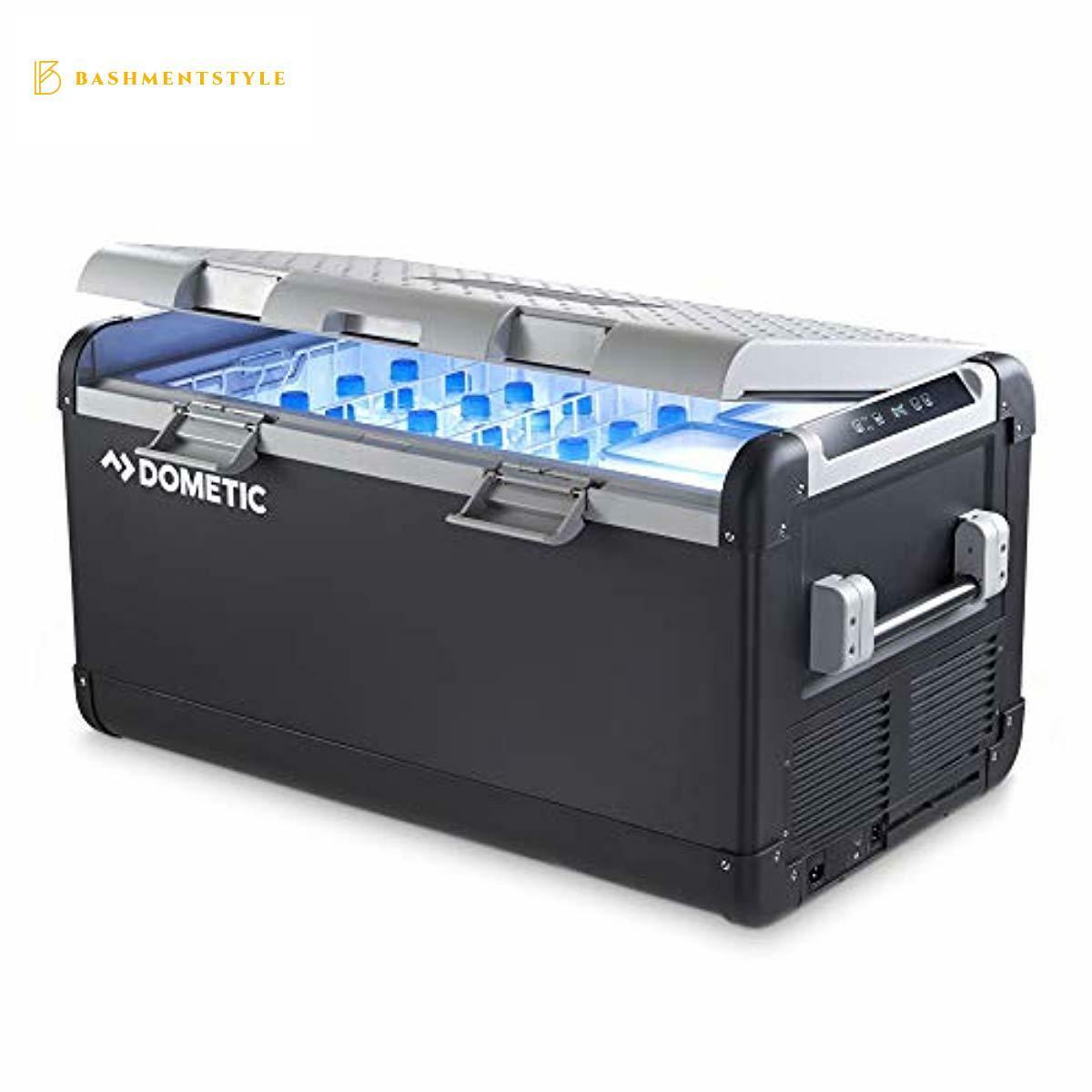 Dometic CFX 100W Black/Gray CFX 100W 12V Electric Powered Portable Cooler (Fridge Freezer) Size:CFX 100W BEGIN YOUR JOURNEY With a massive 100l storage capacity, the Dometic CFX 100W represents the largest single zone portable cooler in the CFX range. Sharing the same footprint as the CFX 95DZW, it is ideal for use in large SUVs or RV basements. This premium powered cooler has capacity to refrigerate or freeze food and drink for large groups going away for the weekend, or small groups on an extended trip. With robust features to ensure a top performance in even the harshest conditions, the ever-reliable CFX 100W is suitable for use anywhere. The only question is: where do you, your friends and family want to go? Make sure this fits by entering your model number. NO ICE NEEDED - Except making ice for drinks! 146 Can/88l Capacity, single zone cooling compartment. Dimensions: 18.6" H x 37.7" W x 20.9" D. Enjoy 60% more storage capacity in the same exterior space! Compared to similar capacity ice chest using recommended ice/content ratio. DEEP FREEZE - High performance compressor reaches –7 °F (–22 °C) with minimal energy consumption. ULTRA LOW POWER CONSUMPTION - Advanced compressor electronics use AC, DC, and solar power - enjoy the freedom to go off-grid! 3 Stage Dynamic Battery Protection System automatically shuts the product off to prevent a dead car starter battery and improves car battery performance. HEAVY-DUTY DESIGN - Fitted with heavy-duty details like reinforced corners, stainless steel hinges and a robust lid lining, Dometic's award-winning CFX series coolers can withstand the most demanding of loads. Perfect for RVs, trailers, trucks, and all of your off road adventures. ADVANCED TECHNOLOGY - Control and monitor the cooling temperature in the compartment via WiFi app. Charge small electronic devices. Energy-efficient LED interior light and removable wire baskets with dividers for optimal content organization.

Cucumber Seeds Egrow Vegetable Seeds Plant Seeds (75-Pack)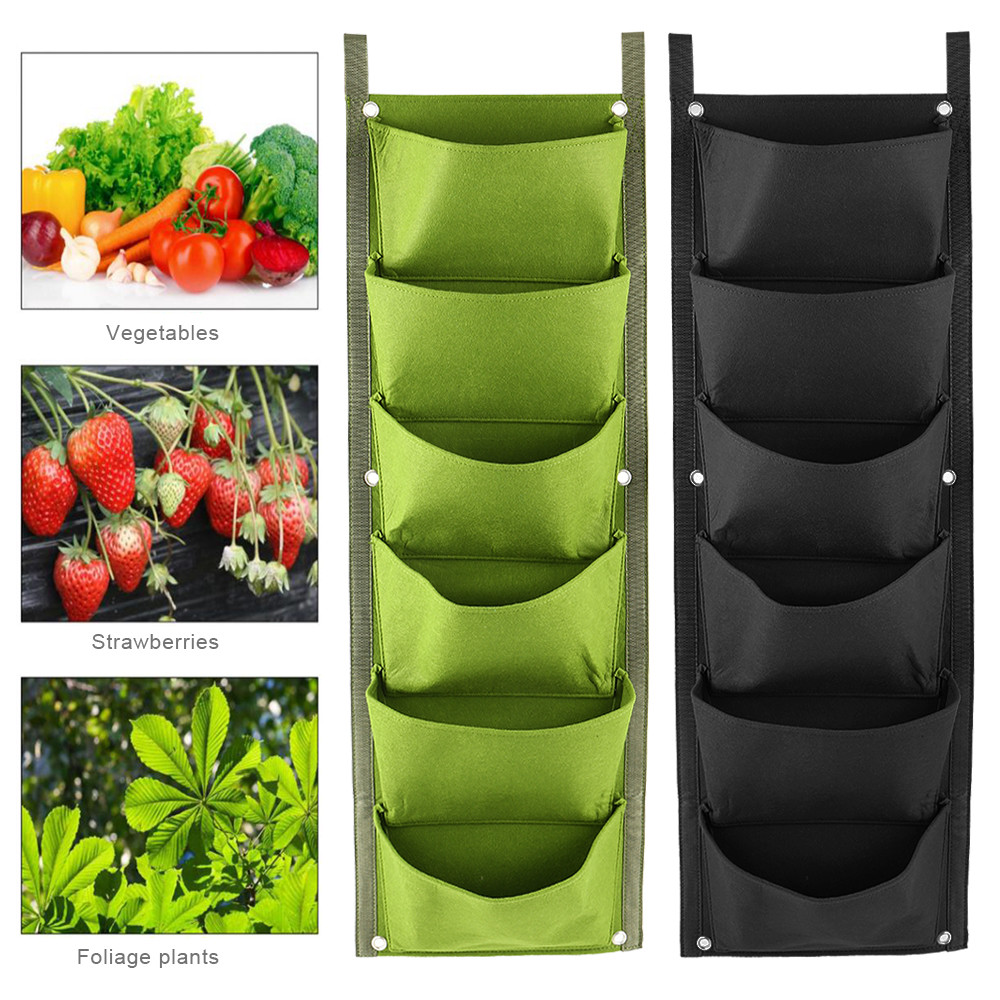 Size:6 Pockets Vertical hanging garden planter, for hanging on the wall, planter for herbs, strawberries, flowers for garden, balcony, terrace, courtyard etc. Vertical Garden Planters are modular so you can fill entire walls. Transform a gloomy window well into a fern filled paradise. Start small with a couple panels then add more as you learn how the system works. Note: The pockets are not waterproof, so we recommend to lay the pockets with water-proof material. This can be as simple as some Tinfoil or a plastic pocket. Size 6 pockets: approx. 30 * 85cm / 11.8 * 33.5inch, per pocket: about 25 * 15cm / 9.8 * 5.9inch, weight: 250g 7 pockets: Size: 100*30cm/39.37*11.81inch Environmentally friendly and non-toxic: Strong and plant-friendly felt material made from recycled PET bottles. Variety of plant pockets to grow a variety of plants, double the plant portion of your terrace or balcony. Living Walls: turning precious wall space into a verdant, vertical surface full of plants. Indoor and outdoor: The felt planter not only makes a good impression in the interior, but is also ideally suited for outdoor use, these wall-mounted felt bags are made of felt. Light and easy to hang with two hooks / screws (not included) A Vertical Gardens you get With small money. The hanging planting pockets make for hanging gardens easier to fulfil.

Square Watermelon Seeds Home Garden Fruit Seeds Plant (150-Pack)

Igloo 150 QT MaxCold Cooler 5 days at 90 degrees F - ice/cold retention · Ultratherm insulated body and lid · Snap fit lid closure latches · Reinforced swing-up side handles with tie-down loop feature · Threaded drain plug with optional hose hook up · Integrated fish scale keepter and molded drink holders in lid · 248 each - 12 oz can capacity Product Description: Designed with maximum performance in mind for fishing, camping or any outdoor sport. MaxCold performance - 5 days at 90 degrees F. Reinforced swing-up handles with tie-down loop feature. Integrated fish scale keeper and molded drink holders in lid.

Red Egrow Persian Buttercup Seeds Garden Plant Ranunculus Seeds (500-Pack)

Green Egrow Watermelon Seeds Garden Edible Fruit Seeds (100-Pack)

Egrow 100Pcs/Pack Chrysanthemum Seeds Double Cosmos Perennial Flower Seeds Bonsai Plants - $2.99
Retail Price: $4.99
You Save: $2.00

Egrow Lotus Flower Seeds Aquatic Plants Bonsai Lotus Seeds Perennial Plant for Home Garden - $2.99
Retail Price: $4.99
You Save: $2.00

Egrow 5Pcs Lotus Seeds Blue Green Bowl Lotus Water Lily Seeds Rare Aquatic Flower Plant Seed - $1.99
Retail Price: $4.99
You Save: $3.00
Versailles Raised Garden Bed - $189.99

Grow vegetables or flowers anywhere you like! The perfect, attractively designed, contained solution is the Versailles Raised Garden Bed. Crafted from premium weather-resistant vinyl, the Versailles Raised Garden Bed is strong and durable, has beautiful detail, and will never need to be painted or stained. The Versailles is also endlessly customizable add an unlimited number of extension kits to create your desired size and shape. This product is maintenance free and comes with a 20 year manufacturers warranty against yellowing, warping, cracking, and rotting. Details: Item Code: VA68222 Assembly difficulty: Low Posts: n/a Color: White Number of Boxes: 1

Egrow 50Pcs/Pack Rainbow Lily Seeds Potted Bonsai Plant Lily Flower Seeds for Home Garden - $1.99
Retail Price: $4.99
You Save: $3.00
Be Ready for the Summer with a great backyard above ground swimming pool kit or build your own inground pool with these great kits!!

Plus a large selection of floating lounge chairs-poolside decks-outdoor grills-poolside lounge furniture-and more!!

Also makes a great emergency water supply and can be used to catch rain water that can be filtered for drinking water!!

Egrow 10Pcs/Pack Camellia Flowers Seeds Potted Plants Home Garden Decorations Flower Seeds - $1.99
Retail Price: $4.99
You Save: $3.00

Egrow 100 PCS Geranium Seed Garden Potted Flower Seeds Pelargonium Plant Bonsai Outdoor Flower Seeds - $1.99
Retail Price: $4.99
You Save: $3.00
Cargo Delivery Vans-Step Van Delivery Trucks-Cargo Vans-Cutaway Vans

Dodge Sprinter-Ford E series-GMC Savana-Chevy Cube Van

Egrow 100 PCS Garden Outdoor Giant Allium Giganteum Beautiful Flower Seeds Bonsai Plant Seeds - $1.99
Retail Price: $4.99
You Save: $3.00

Egrow 100 pcs Daffodil Flower Seeds Aquatic Narcissus Plants Double Petals Indoor Bonsai Plant Seeds - $1.99
Retail Price: $4.99
You Save: $3.00

Egrow 100Pcs Hosta Plants Seeds Garden Perennial Green Plants Plantain Lily Flower Seeds Mixed Color - $1.99
Retail Price: $4.99
You Save: $3.00

Egrow 100Pcs/Pack Flytrap Seeds Garden Potted Dionaea Muscipula Giant Carnivorous Plant Seeds - $1.99
Retail Price: $4.99
You Save: $3.00

Egrow 50Pcs/Pack Watermelon Seeds Garden Colorful Edible Green Yellow White Watermelon Seeds - $2.29
Retail Price: $4.99
You Save: $2.70

Egrow100Pcs/Bag Umbrella Leaf Dysosma Pleiantha Seeds Transparent Flower Seeds Delicate Garden Seeds DIY Garden Flower Seeds - $1.99
Retail Price: $4.99
You Save: $3.00
Horticulture - $19.95

Horticulture Magazine covers all the aspects of gardening you'll need to know, whether you're interested in vegetables, flowers, herbs, trees, or a water garden. You'll learn everything from designing a garden to cutting and grafting your own plants. Also included are features on spectacular gardens by professional horticulturists from around the world! Horticulture is filled with stunning photos and useful information for amateur and professional gardeners alike.