Sparco Premium-grade Letter Size Legal Pad - $30.25

Writing pad features premium-grade, 16 lb. bond paper. Clean-perforated pages are wire-stitched to a thick, sturdy, 40 point chipboard back for writing support. Pad contains 50 sheets of 16 lb. bond paper. Both sides of each sheet are ruled. Each sheet is legal/wide-ruled with 11/32" line spaces and a 1-1/4" left margin.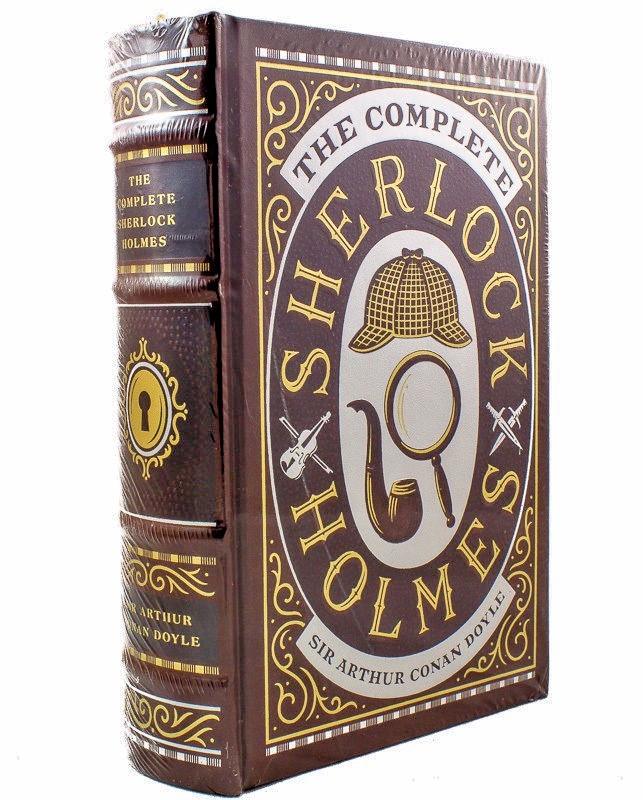 Sherlock Holmes The Complete Collection Adventures of Set by Sir Arthur Conan Doyle Leather Bound Brand New. Sealed in Shrink Leather Bound Ribbon Marker Gold Gilt Page Edges Illustrated endpapers SHIPS IN A BOX! Packaged with care Ships Globally Perfect gift for any Sherlock Holmes fan or book collector!! Notes On this Sherlock Holmes omnibus story collection: A master of deductive reasoning who can solve the most difficult crimes by spotting obscure clues overlooked by others, dilettante sleuth Sherlock Holmes was the hero of sixty stories written by Sir Arthur Conan Doyle between 1887 and 1927. With the help of his loyal friend, Doctor Watson, Holmes brought countless crooks, thieves, swindlers, and murderers to justice. He even rose from the dead after Doyle tried to dispatch him in his twenty-fourth adventure, and readers protested. Some Sherlock Holmes stories rank among the most famous in detective fiction, among them "A Study in Scarlet," "A Scandal in Bohemia," "The Speckled Band," and "The Hound of the Baskervilles." Here, in one volume, are all four full-length novels and fifty-six short stories about the colorful adventures of Sherlock Holmes--every word Sir Arthur Conan Doyle ever wrote about Baker Street's most famous resident. Also included is an introduction by lifetime Sherlockians Barbara and Christopher Roden. ISBN-13: 9781435158108 Author: Sir Arthur Conan Doyle Page Count: 1096 Format: Leather Bound Language: English Publish Date: 2016 Product Dimensions: 6.50(w) x 9.40(h) x 2.30(d) in inches Book Category: Mystery ; Short Story Collections ; Leather Bound Books ; Literary Classics ; Collector's Editions
Sherlock Holmes T-Shirt. 100% Cotton Premium Tee Sherlock Holmes Shirt NEW 100% Soft Ringspun Cotton Slightly fitted men's/unisex t-shirt Fits and feels like a favorite tee Printed on super soft & high quality Bella Canvas Tees

The Dark Tower: The Dark Tower Bk. 7 by Stephen King All good things must come to an end, Constant Reader, and not even Stephen King can make a story that goes on forever. The tale of Roland Deschain's relentless quest for the Dark Tower has, the author fears, sorely tried the patience of those who have followed it from its earliest chapters. But attend to it a while longer, if it pleases you, for this volume is the last, and often the last things are best.Roland's ka-tet remains intact, though scattered over wheres and whens. Susannah-Mia has been carried from the Dixie Pig (in the summer of 1999) to a birthing room -- really a chamber of horrors -- in Thunderclap's Fedic; Jake and Father Callahan, with Oy between them, have entered the restaurant on Lex and Sixty-first with weapons drawn, little knowing how numerous and noxious are their foes. Roland and Eddie are with John Cullum in Maine, in 1977, looking for the site on Turtleback Lane where "walk-ins" have been often seen. They want desperately to get back to the others, to Susannah especially, and yet they have come to realize that the world they need to escape is the only one that matters.Thus the book opens, like a door to the uttermost reaches of Stephen King's imagination. You've come this far. Come a little farther. Come all the way. The sound you hear may be the slamming of the door behind you. Welcome toThe Dark Tower.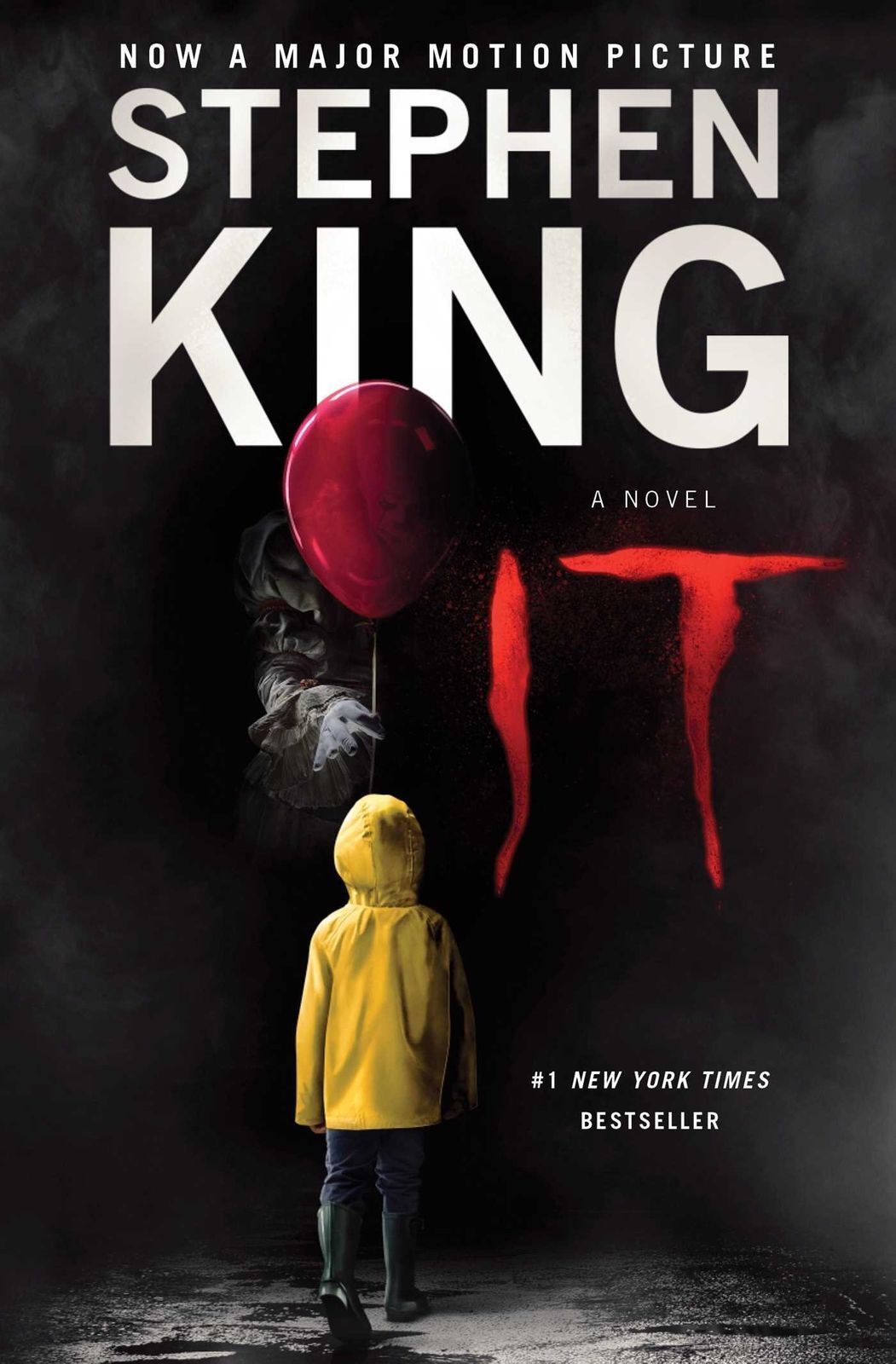 Soon to be a major motion picture--Stephen King's terrifying, classic #1 New York Times bestseller, "a landmark in American literature" ( Chicago Sun-Times )--about seven adults who return to their hometown to confront a nightmare they had first stumbled on as teenagers...an evil without a name: It . Welcome to Derry, Maine. It's a small city, a place as hauntingly familiar as your own hometown. Only in Derry the haunting is real. They were seven teenagers when they first stumbled upon the horror. Now they are grown-up men and women who have gone out into the big world to gain success and happiness. But the promise they made twenty-eight years ago calls them reunite in the same place where, as teenagers, they battled an evil creature that preyed on the city's children. Now, children are being murdered again and their repressed memories of that terrifying summer return as they prepare to once again battle the monster lurking in Derry's sewers. Readers of Stephen King know that Derry, Maine, is a place with a deep, dark hold on the author. It reappears in many of his books, including Bag of Bones , Hearts in Atlantis , and 11/22/63 . But it all starts with It . "Stephen King's most mature work" ( St. Petersburg Times ), " It will overwhelm you... to be read in a well-lit room only" ( Los Angeles Times ).
New York Times Daily Crosswords Desk Calendar - $15.99


Crossword lovers, this is for you. First published during World War II as a way to distract and entertain war-weary readers, The New York Times Crossword is renowned for its uncompromising editorial standards, quality constructions, and clever and diverse themes. Each crossword offers a rigorous challenge, but is a thrill to solve. Easier puzzles are at the beginning of each week, and they progressively become more difficult. (But don't worry, answers are on the back of each page.) The crosswords are created by the best puzzle writers in the business and edited by Will Shortz-New York Times crossword editor. NPR "Puzzlemaster,'''' and the only person in the world to have a degree in enigmatology (the study of puzzles). Plus. receive a month's access to the digital version of the Times with purchase of this calendar. Introducing new eco-friendly cardboard backer and larger page size! Printed on FSC-certified paper. Small but impactful, this desk calendar is perfect to brighten up even the smallest of spaces offering a pop of personality and quick monthly reference. Fresh, fun, and exceptionally stylish, this calendar features a built-in easel and is perfect for display on even the most space-challenged desktop, table, or bookshelf. Challenge yourself throughout the year or give this calendar as a gift to a friend.**

Popular calendar title
Printed on FSC-certified paper
Features eco-friendly cardboard backer for display
Easy tear-off daily pages
Includes all major and significant holidays
Carefully curated images
Give as a gift for any occasion
Stay organized and on track all year
Perfect for the desk or tabletop
Pair with your favorite organizational tools

*About Workman Publishing**Workman Publishing is an innovator in calendar publishing. For more than forty years, the revolutionary Page-A-Day calendar has dominated the industry and is now synonymous with the Workman name. Workman calendars are bestsellers and have been from the beginning: The Page-A-Day Calendar line has combined over 98 million copies sold since they first hit the market. Workman's #1 bestseller, 365 Cats Page-A-Day, has sold more than 10.4 million copies since its debut in 1990. Starting with the 2021 calendar line, Workman announces the next big step-a new, eco-friendly design for the entire Page-A-Day Calendar line. Gone is the plastic backer; in its place, a sturdy cardboard stand. Each calendar is now printed on FSC-certified paper. There is no shrinkwrap. The result is a calendar that is 100% recyclable. Each one of the titles for 2021 embodies Workman's core values of creativity, craftsmanship, integrity-and now sustainability. From long-established partners, like Audubon and Sandra Boynton, to recent ones, including The New York Times, Atlas Obscura, Flow, and Rick Steves' Europe, Workman matches customers with brands and ideas they love and love to see, year after year.**Why Calendars?**Small but impactful, this desk calendar is perfect to brighten up even the smallest of spaces offering a pop of personality and quick monthly reference. Fresh, fun, and exceptionally stylish, this calendar features a built-in easel and is perfect for display on even the most space-challenged desktop, table, or bookshelf. Challenge yourself throughout the year or give this calendar as a gift to a friend.***